For most of us, Covid-19 has leveled our relationship with the world and those around us. For many, it has highlighted the previously imperceptible (ignored) actions by the people in our lives who are essential to maintaining public hygiene and wellbeing. As a result of this, those of us who live in managed buildings with cleaning and concierge/security staff may be interested in advocating for bonus pay for these frontline workers who make this horrible time so much more bearable through their tireless efforts and sacrifice to their own wellbeing.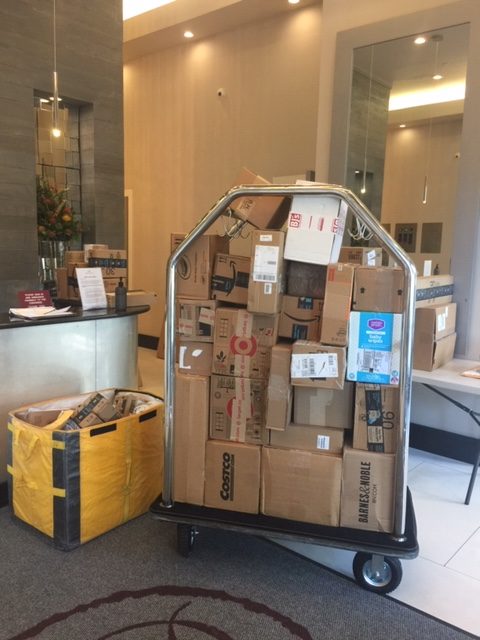 I'd like to share a script that can be adjusted and sent to HOAs, BODs and management contacts: As essential employees our building's porters and concierge team do not have the luxury of sheltering in place during this frightening and chaotic time. Every day as client-facing staff, they are exposed to this deadly disease while working tirelessly to protect the residents of this building from it. The porters are constantly sanitizing the building from top to bottom, managing the trash and recycling which put them in direct contact with resident germs all day. Trash and recycling management is a punishing job under normal conditions but with a much higher than normal number of residents home, the task has grown tremendously. Similarly, the concierge team is exposed all day long while simultaneously managing more incoming packages and deliveries than our building has ever seen. The concierges now are likely logging hundreds of packages a shift while concurrently managing the constant flow of take out deliveries and opening the door for residents with encumbered hands; each of these tasks opens them to risk be it through close contact with a human or a contaminated package. Not once during this horrible time while faced with such terrifying exposure and a sharp increase in duties have I witnessed our wonderful staff show even the slightest reduction in their professionalism, resident engagement or politeness. It is for all the reasons above and more that I would like to propose shift incentive bonuses to the wonderful staff manning these roles. To my mind temporary additional compensation is necessary in order to offer a wage that is commensurate with the additional volume of work being performed. Additional compensation also acknowledges these wonderful folks who are being exposed to risk for the benefit of our residential community and is an important gesture of solidarity with a group of individuals to whom we owe so very much.
In many ways Covid-19 has come as a major wakeup call to how sacred the connections we have with others are. In our pre-corona lives, where there was always somewhere to go or be it was easy to take for granted the many people who made the "going" and "being" possible. If we want to heal the wounds that this nightmare has caused in our community, it is important that we hold the lessons it has taught us tightly and support those who support us.