In a time of social distancing, it's understandable to miss your friends or family members. Set up a hangout to catch up and even play a few games!
---
Netflix Party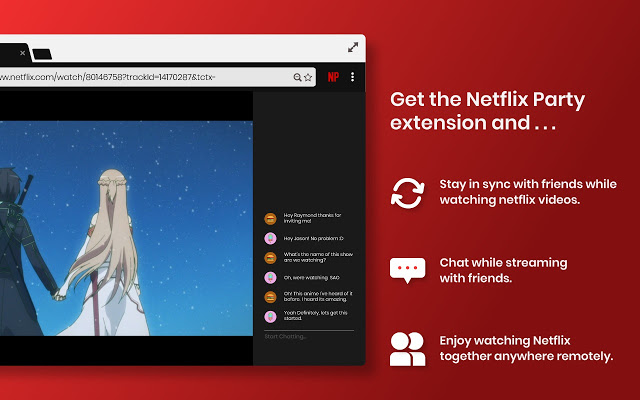 If you're missing those movie nights, Netflix Party is a Google Chrome extension that allows you to set up an invite-only chat as you all watch a Netflix movie/show at the same time. Video playback is synchronized for a seamless movie night experience.
More information: https://www.netflixparty.com/
Video chat
There are plenty of video chat services that can be utilized to connect with friends and family. It's an easy way to hang out and have a good time while staying home.
For OS/iOS users: FaceTime
For Google users: Hangouts
For everyone: Skype
For work: Zoom
Houseparty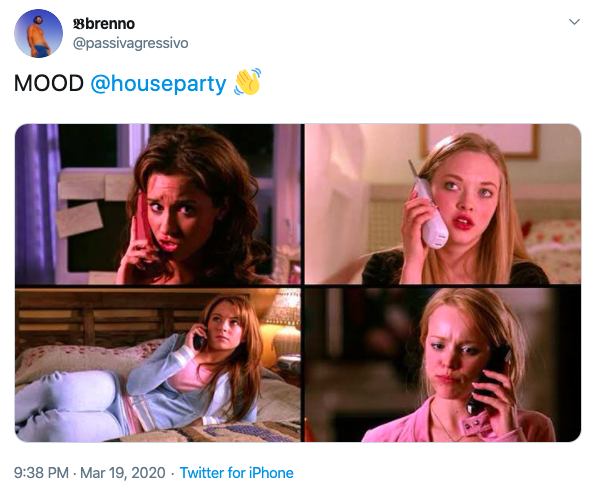 Houseparty is another video chatting app, but it also has games as an added perk. You can play Heads Up, Chips and Guac, Trivia, and Quick Draw with anyone you invite to your Houseparty.
More information: https://houseparty.com/
Steam
If you're missing those game nights, Steam has you covered. Choose from hundreds of online multiplayer games and hit up your friends! Try the Jackbox Party Pack games or try your hand at being a chef in Overcooked.
More information: https://store.steampowered.com/
Discord
Use Discord for voice and text chats, especially if you decide to play multiplayer games that may not include those chatting features. They also have a screen-sharing feature if you want to watch YouTube videos or other shows/movies together.
More information: https://discordapp.com/