As summer is wrapping up, I know I know I can't believe it either, now more than ever everyone's trying to go to the beach and spend time outside (socially distant of course), which also means that comes with the use of more plastic. Soda cans for the park, plastic straws for your favorite Starbucks drinks, and plastic bags to hold all your fun barbeque needs can definitely start to build up. So, as a way just to make sure our planet is not feeling some type of way while we are out living our best summer lives – here are some cheap eco-friendly products to invest in to make sure we can use the least amount of plastic as possible!
Reusable Straws
I had to put this as the first item on my list because simply, I feel like it is one of those items that make the most difference and is the easiest to carry. An estimated 100,000 marine animals are killed every year because of plastic straws since they are so small that it is hard to pick them out for recycling, and especially in the summertime, easily find themselves in bodies of water.
https://www.amazon.com/Reusable-Straws-Telescopic-Metal-Travel/dp/B07TZ41HXZ/ref=sr_1_6?dchild=1&keywords=foldable+metal+straws&qid=1596425876&sr=8-6

These come for a pack of two for 9 dollars and are foldable so they can easily be stored in your purse, backpack, or even back pocket for your next coffee run!

https://www.amazon.com/Reusable-Stainless-Drinking-straight-cleaning/dp/B081QMZDPL/ref=sr_1_3_sspa?dchild=1&keywords=foldable+metal+straws&qid=1596425921&sr=8-3-spons&psc=1&spLa=ZW5jcnlwdGVkUXVhbGlmaWVyPUFGMjNSQ0MxM0gyOVcmZW5jcnlwdGVkSWQ9QTEwMTQxOTcyNEpHNzhKRTQ3TUFJJmVuY3J5cHRlZEFkSWQ9QTA5NTQyNTlRTFVZS1lQQzJLTU8md2lkZ2V0TmFtZT1zcF9hdGYmYWN0aW9uPWNsaWNrUmVkaXJlY3QmZG9Ob3RMb2dDbGljaz10cnVl

For less than 8 dollars, you can get 10 straws as well as an easy cleaning tool to get rid of any debris. Perfect for your kitchen drawer!

https://www.amazon.com/Reusable-Smoothie-Stainless-Milkshakes-Smoothies/dp/B07WPSWY4J/ref=sr_1_6?crid=2D9ZX7YP01S5N&dchild=1&keywords=reusable+boba+straws&qid=1596426004&sprefix=reusa%2Caps%2C194&sr=8-6

These reusable straws are perfect for Boba or thicker milkshakes where a bit of a wider hole is needed. So many Boba fanatics, myself included, often find ourselves in a bit of a pickle because normal straws do not let the tapioca pearls travel up to our mouths, so these ones are absolutely perfect!
*JC TIP* Starbucks also sells reusable straws that are perfect for their venti sized drinks!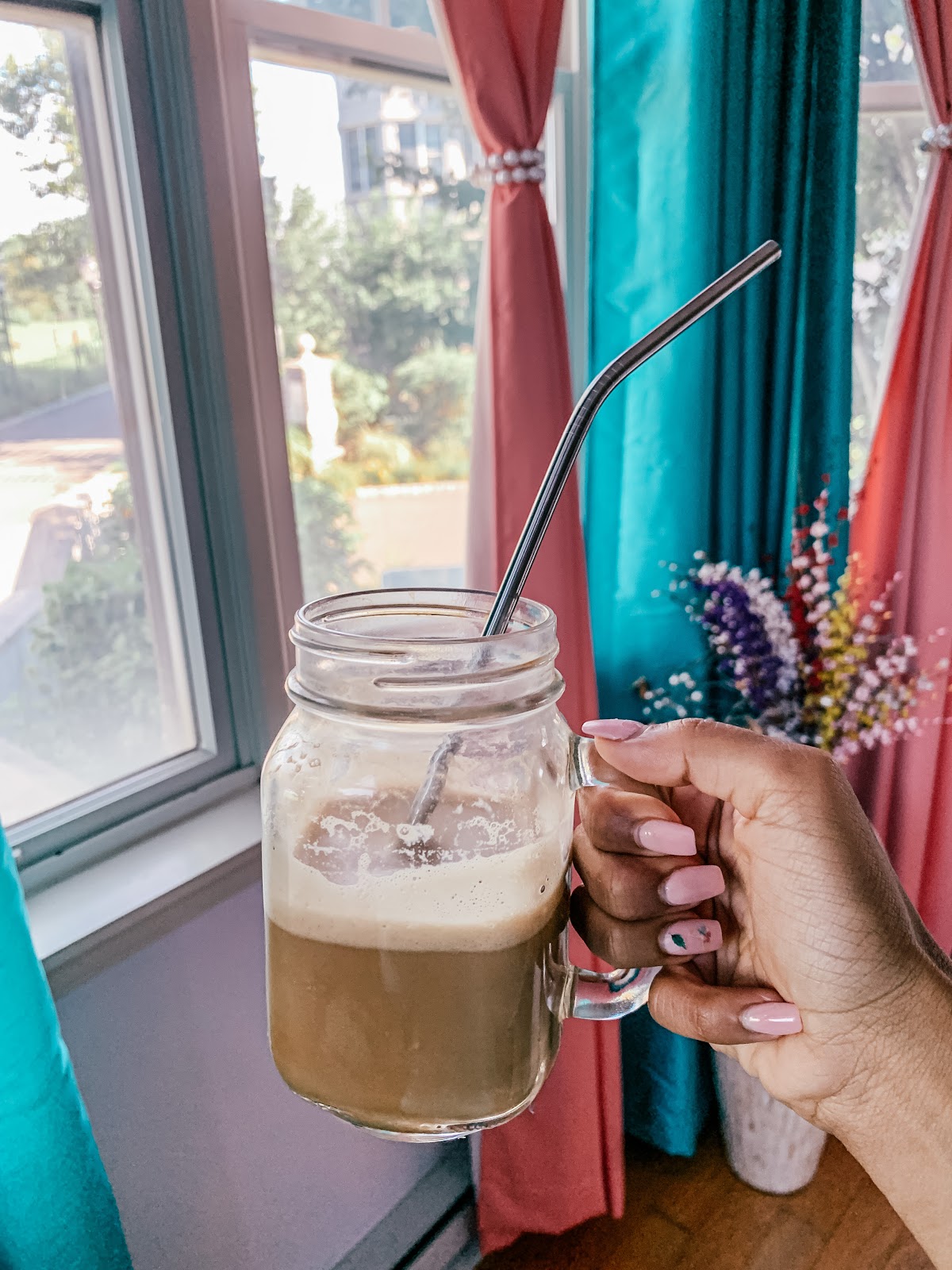 Reusable bags
On June 28, 2019, Jersey City passed the Ordinance 18-065, which does not allow retailers (small businesses, grocery stores, restaurants, corner stores, pharmacies, clothing shops, etc), from giving out single-use plastic carry-out bags and non-recyclable paper bags to customers. In the last year, because of this Ordinance, there has definitely been some change in terms of the plastic bag consumption in Jersey City. However, some shops do still sell plastic bags for an extra-fine, so the plastic bags are still easily accessible. To completely avoid having to pay the extra fee for the plastic bag, or just using a plastic bag in general – invest in some reusable totes! 
Retailer Uniqlo sells this super cute tan-colored medium reusable bag with their logo on it for less than 3 dollars!
Pic Cred: @Fabxiety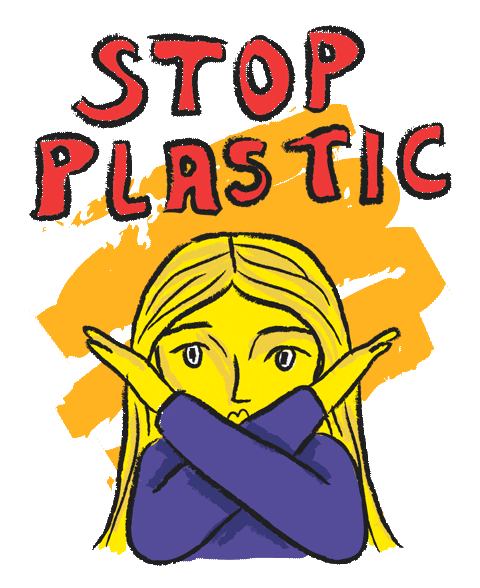 Target sells these reusable sandwich bags, so instead of constantly having to throw away the small plastic pouches every time you are done with food, invest in these reusable ones that can easily be washed and stored away for whenever you need them.

One of my biggest hacks when trying to find reusable bags is that I like to use old bags I already have at home from other stores – and as long as they are durable and washable – I just keep using those! That way I do not need to spend too much money on reusable bags, and it saves space at home by constantly recycling old shopping bags to hold new goods.
My Lululemon tote is my favorite one to hold groceries and other home goods. Since it is made of cotton – it is easy to wash and recycle, and is really easy to fold and store away whenever I don't need it!
Farmers Markets
Especially in the summer, one of the biggest changes you can make to decrease your plastic consumption is to visit farmers' markets! In Jersey City alone, there are farmer's markets every week at Hamilton Park, Van Vorst Park, Riverview in the Heights, Historic Downtown, Paulus Hook, and Journal Square, just to name a few! By shopping at farmer's markets, it saves plastic use as often customers will find the fresh and organically produced goods unpackaged and displayed out in front of them, as well as some products packaged in glass, cardboard, or returnable packaging. Since farmer's markets are held in an outdoor environment, they do not need to rely on as much plastic to hold their items as normal grocery stores do, since the food for grocery stores travels all over the world to reach your store. The goods sold at farmer's markets come from more local areas, which means less plastic is needed to transport them, and thus less plastic is being used all in all!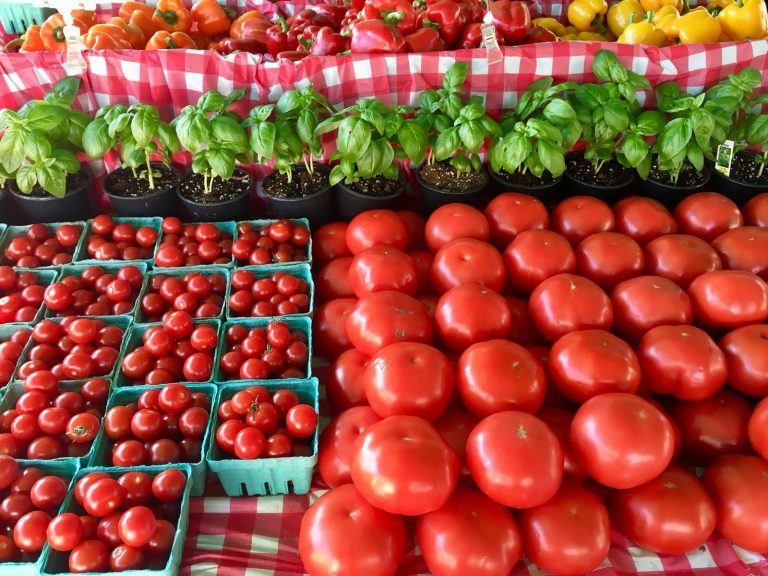 Hamilton Park- https://jcfamilies.com/httpjcfamilies-comfarmers-markets-in-jersey-city/
Van Vorst Park – https://jcfamilies.com/httpjcfamilies-comfarmers-markets-in-jersey-city/
Journal Square- https://jcfamilies.com/httpjcfamilies-comfarmers-markets-in-jersey-city/