Small Business Saturday is all about highlighting local spots so you can shop from the brick-and-mortars right in your community! With such a long list of small businesses in Jersey City and Hudson County, here are just fifteen spots to get you started!
MUVEZ Footwear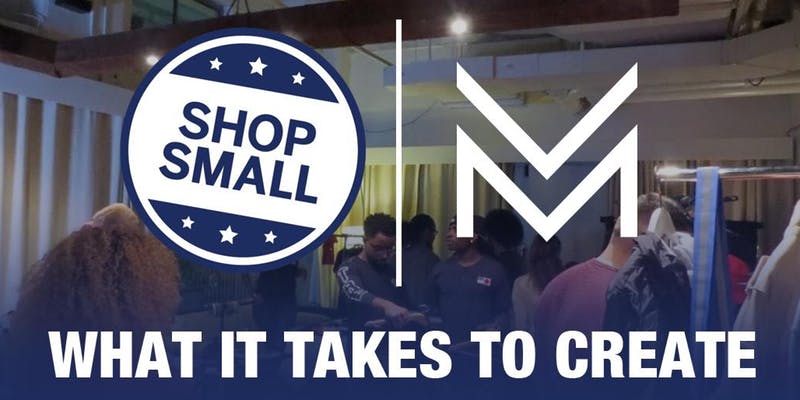 MUVEZ is a local footwear business for people on the move. They're bringing a Holiday Sip & Shop Market & Concert to Headroom Bar & Social for Small Business Saturday! It's a free event with local businesses, designers, artists, and musicians. Head over to the ultimate Small Business Saturday event from 6PM to 11PM.
Happy Box
Happy Box is a "a fun, one-stop-shop experience for gifting throughout the year" based in Hoboken. Browse through their site and use code HOBOKEN19 for 20% off. They're also offering a "Hold for the Holidays" shipping option, which for $3 provides the option to schedule your holiday gifts to ship on time during the holiday season, but that can be purchased now.
Hybrid Coffee
Supporting small businesses isn't just about gifts! Support local coffee shops and restaurants, like Hybrid Coffee. They have a coffee truck at Exchange Place and a storefront at 110 Cambridge Ave in the Heights with a full menu.
Light Rail Cafe
https://www.instagram.com/p/B2cOTi9lsKL/
Located right off Garfield Ave, Light Rail Cafe is a local staple. Head over for brunch or dinner and enjoy a daily happy hour!
Prosper
Shop through tees, hoodies, beanies, and more wardrobe staples at Prosper (558 Newark Ave). If you're a JC native, their "just a kid from jersey city" pieces are a perfect way to rep your home.
Another Man's Treasure
Find rare vintage pieces and cute vintage additions to your closet at AMT on 195 Montgomery St! They have some glamorous dresses with shoes to match, or you can find your new favorite leather jacket.
Love Locked
Shop through cute jewelry, from studs to necklaces, to find the perfect gift for that special someone. Love Locked is right on Grove St and offers a wide range of rings, and they're offering 20% off on the Marrow Fine Black Diamond Collection.
Treehouse Cafe
Treehouse Cafe is a cute, quaint coffee shop on 434 West Side Ave serving up tasty drinks and pastries with a great atmosphere. They recently opened – be sure to visit, if you haven't already.
Mint Market
Browse through vintage and contemporary clothing at Mint Market on Grove St. You're bound to find something you love, from a new clutch to the perfect pair of jeans.
ZeroKid
ZeroKid is the perfect spot to browse through vintage street clothing and other classic finds. Located on 317 Second St, step in and lose yourself in the abundance of great pieces.
Taproot Organics
Treat yourself and a loved one to body + skin care products that are organic and made right here in Jersey City, along with CBD products to add to your wellness routine. You can find them at 511 Communipaw Ave.
Sneaker Room
If you're in the Heights, stop by Sneaker Room on Central Ave for all your streetwear needs, from classic sneakers to the latest drops.
The Clearport
Experience the concept of The Clearport, designed to look like an airport while selling some limited, unique pieces for the whole family. You can find them at 759 Bergen Ave.
Park n Munch
Food trucks are such a strong staple in Jersey City, so why not try out Park n Munch at 181 Academy St? Try one of their many hot dogs, including the signature Papa Dawg.
Arawax Records
Arawax Records in Downtown Union City offers vegan foods, a large collection of records, herbal tea, and more along with hosting community events. They're a great community space + shop worth the visit any time you're in the area!