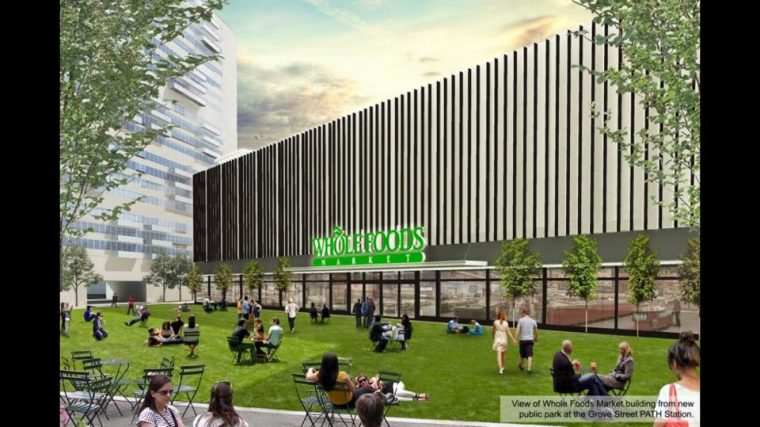 About an hour ago, Mayor Steven Fulop broke the news that Whole Foods is going to be opening in Jersey City.
"Really excited to share positive news that Whole Foods formally announce today they will be opening a Jersey City store. Lots of conversations to get this completed and I think it will be a huge positive for residents and visitors. I said it from the beginning… We aren't playing around, and we all share the goal of wanting to push forward a stronger city. This store will be located outside the Grove Street Path Station."
I've been hearing the rumors for a while that there were talks about Whole Foods coming to Jersey City, and now it is officially confirmed. Hoboken you can take your Trader Joe's.
Here is what I know, plans are for a 45,000-square-foot Whole Foods market on the site of Metropolis Towers. The Whole Foods will be located by the Grove Path, the station on Christopher Columbus Dr (not by Grove Square). It will be behind City Hall. This will be the first Whole Foods in Hudson County. There will be on-site parking.  There is also word that this location will not sell alcohol.
That is all I know for now!
What do you guys think of the news? I am happy Whole Foods is coming to JC. But I always say Whole Foods = Whole wallet.
When will it open? Someone tweeted at me that the plan was 2020, which seems a little far but who knows. So I guess we can't get too excited yet.
A few people have commented that this "story" is not true. I will take the Mayor's word for it!