Out with the old, in with the new.
2018 was one of the hardest years of my life, yet most rewarding both professionally and personally. This year, my whole universe went upside down. 
This blog is mostly about Jersey City and the cool (and sometimes not-so-cool) things that are going on around us. But it's also in some ways about me, Chicpea, a JC resident, a mom, a creative who started this website as a hobby and made it into a local resource that was needed at the time. I am not the only one who does this, but I take pride on having a unique voice and approach which some people love and some people HATE. And that's okay. I am still here. I am still standing.
ChicpeaJC is not only about Jersey City, but it's about my journey as a creative entrepreneur, and the relationships I've cultivated along the way.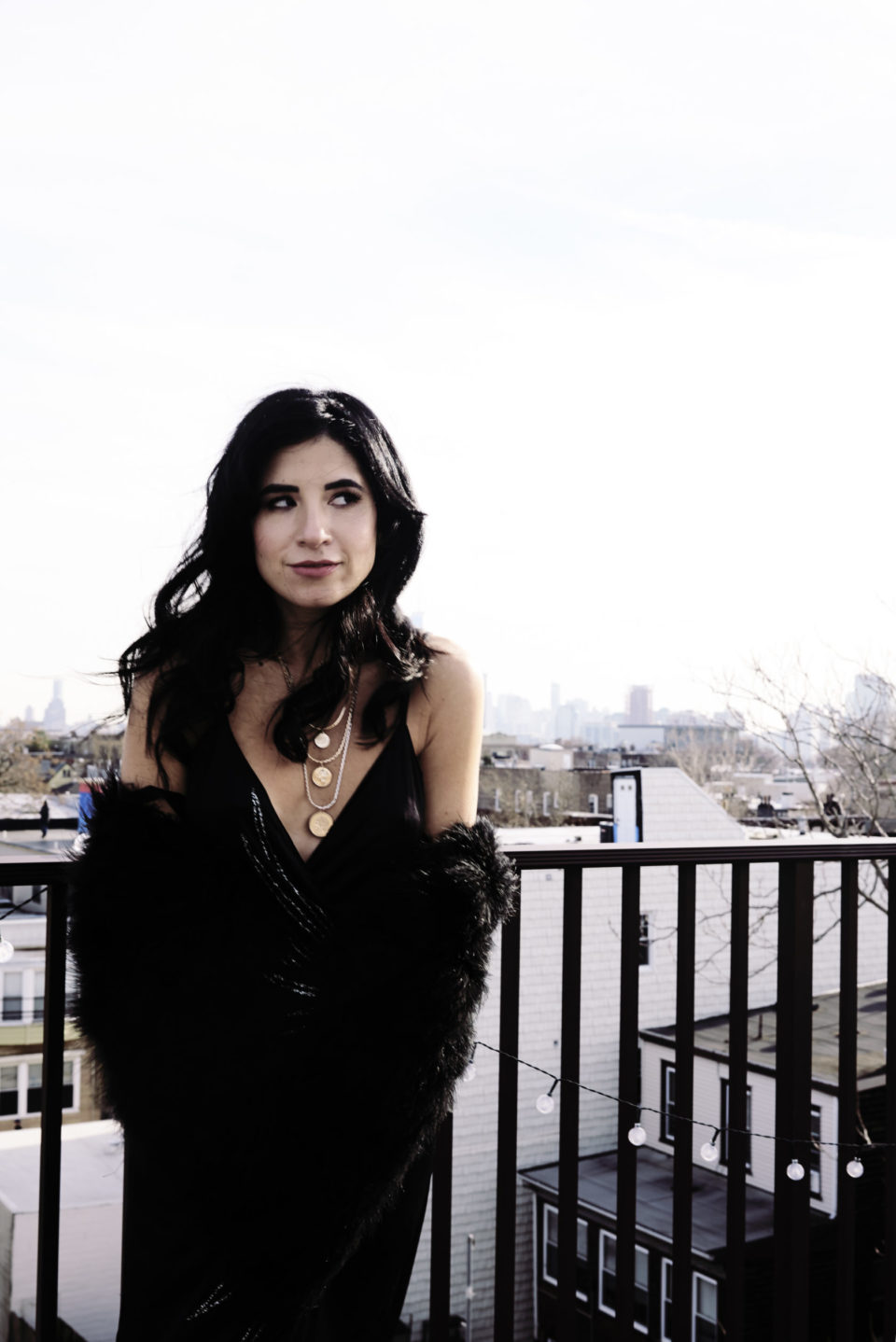 Another thing I take pride in is being honest with my readers about this journey. Especially in the modern day world of digital media where influencers will paint this perfectly curated life and showcase their lives as being picturesque, which is far from the truth.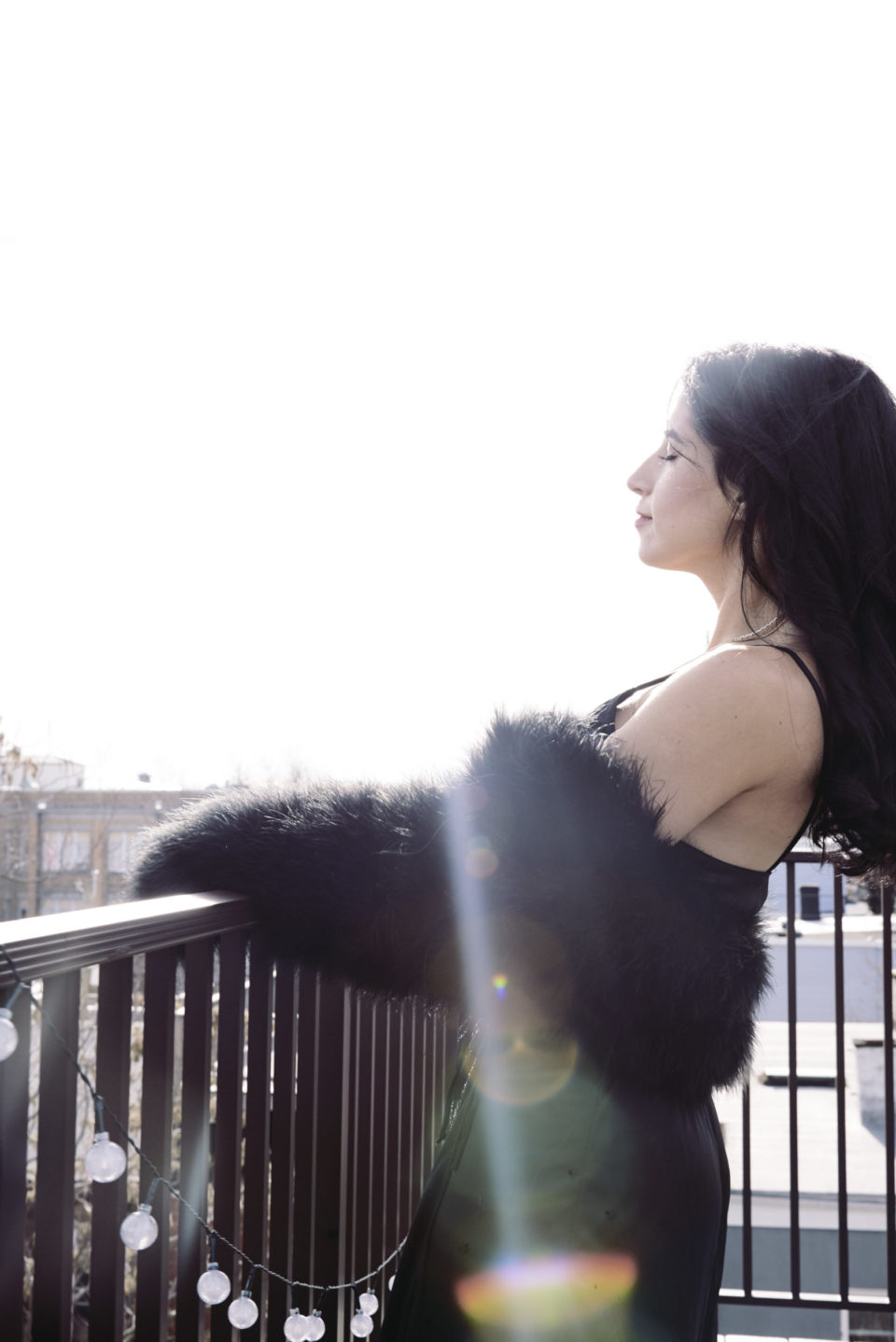 This whole year, if you followed me on social media, I kept my shit together because I had to. There is a saying, "The show must go on," but really, my whole life was falling apart behind the scenes. 
In December of 2017, my husband and I separated. After being together for 11 years, building a life together, and having a child, we decided it was no longer working. Now, I do not wish to really talk about the details of our relationship because this is not the point of this blog post and I have nothing but love and respect for him, and he is the best dad to my little one….but going through a separation and a divorce is the most gut wrenching thing I've ever been through. And having to go through all that while also living a very public life was pretty awful. I never felt more alone in my life. 
I didn't get a chance to grieve. I couldn't stay in bed for a few days and watch rom coms and eat ice cream because I had a business to run and an image of "Happy Chicpea" to portray. It was brutal. Not to mention, I had to show up for my little girl. I had to keep it together for her. My mental health suffered greatly, and I am still picking up the pieces. 
On January 1st, I had to let go of my office space. In the midst of my personal turmoil, I had to make a decision to leave my amazing loft/studio space "ChicpeaHQ" because I could no longer afford it. The landlords raised our rent and, after only twelve months in the space, we had to leave. I spent thousands of dollars buying studio equipment, furniture, etc. and thought that I would be here for many years running the blog, our non-profit CCAJC, throwing community events, and more. We even had a ribbon cutting with the mayor, which was one of the most proud moments of my life… All those dreams were cut in such a short time span.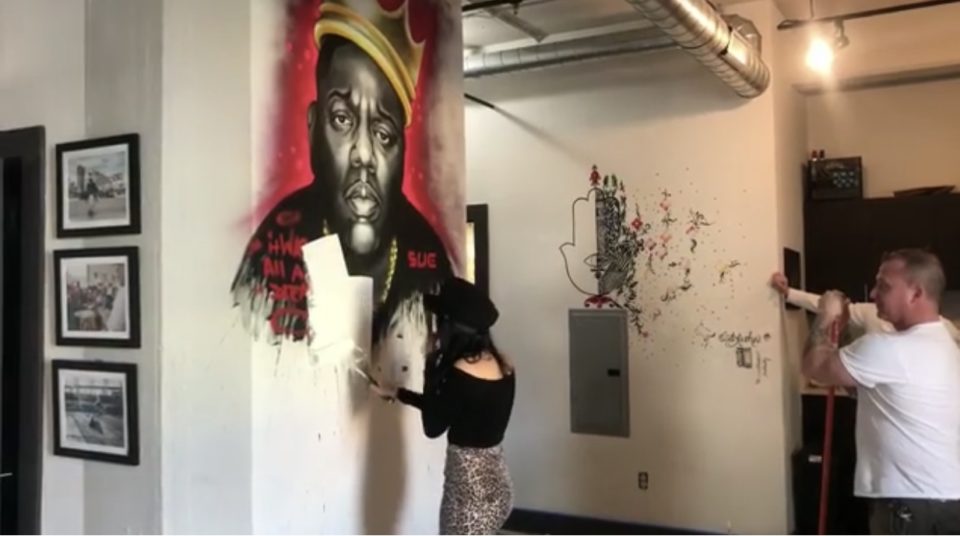 In a very public post, I painted over a mural that the incredible Sue Works painted for us – a mural of my idol, the late and great Notorious B.I.G – with the words "It Was All A Dream" before we had to move out of the space.
Heartbroken. 
On New Year's Eve, I prayed that the next year things would be better. But instead, things kept unraveling. My business and blog weren't doing so great, we lost money from events, lost a big client to an agency in New York. I was dealing with online trolls, constant hate and harassment from strangers and unfortunately some people I know. 
I lost friends, like best friends, people I would have never expected are out of my life.
I fell in-love with someone over the summer to only experience another heartbreak a few months later, and then a lot of back and forth "on and off"  that happens when you have a hard time letting go of someone and no matter the issues, you keep holding on to those "happy" feelings, even though it just isn't working.
So many heartbreaks over a short span of time. 
I also did things I am not proud of, I've made many mistakes myself, said things I shouldn't have, and surely not blaming others for the things that happened to me. All I know is that I did the best I could with the cards I was dealt. And I've learned many lessons that I know will make me a better person. 
No matter what happened, I tried to stay positive. Every day I woke up and thought about the things that I was grateful for – my beautiful daughter, my family in Israel that were watching over me, my team and friends who had my back, my community of entrepreneur friends that supported me. My health. I would wake up and say, Lynn, you're fucking alive. You're gonna be just fine. Keep going. 
Everything was broken. But it all happened for a reason. I realize now that all these things that happened to me, all these losses in my life, were to clear out what wasn't serving me and my future… to give me a fresh start. A new beginning. A new life filled with love and clarity. An opportunity to build a life that I really want, need and deserve. 
I learned so much this year, about myself, who I want to be, and who I want to surround myself with and I've never felt stronger and more self aware than I do now.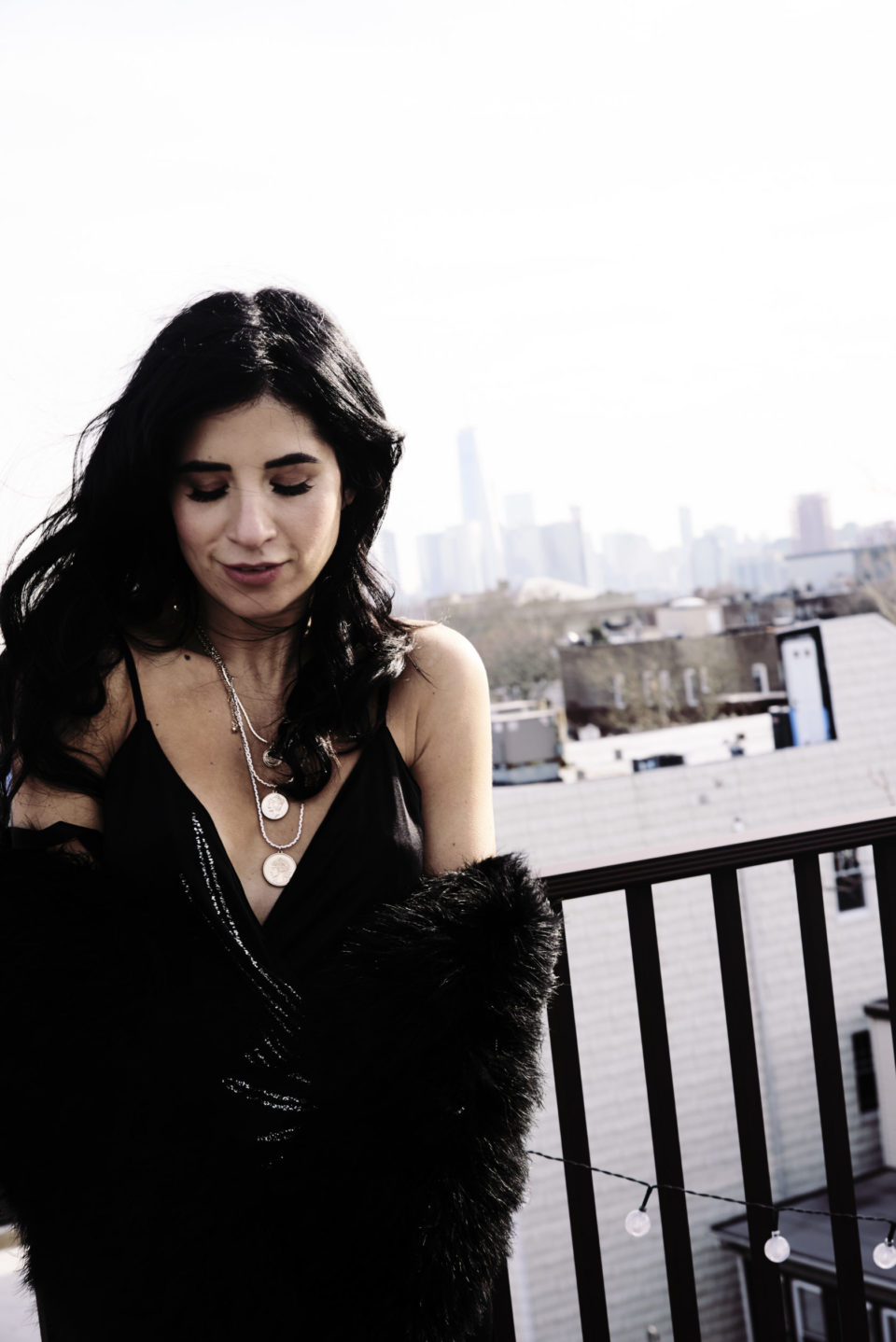 And since then, things have been so much better, my business has picked up, opportunities are flowing in, I've made new amazing connections with strong powerful women that uplift me and motivate me to keep pushing. I've grown closer to my daughter and feel our connection has become much stronger in the last few months. I am falling in love with myself again, the person that I am. I am excited about waking up in the morning again. 
And maybe when the time comes, I will find love. The right kind of love.
I also forgive. I forgive and am letting go of all the hurt and pain this year has brought me. I embrace it because it all needed to happen. I really believe I am on the right path and so much stronger because of it. Whatever life will bring me, I am ready for it.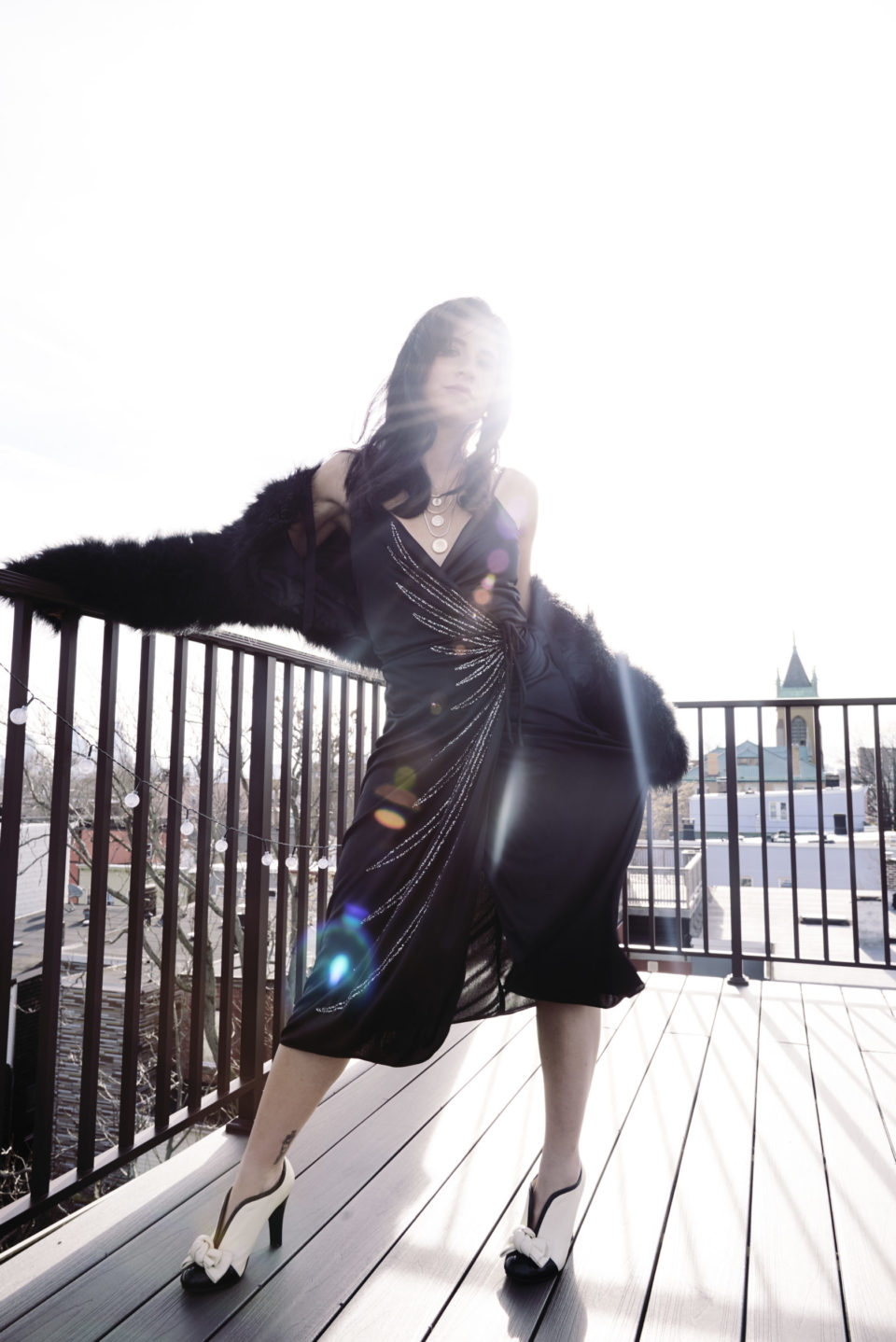 I never really believed in the whole New Year's Resolution hype of "new year, new me" because I think if you want to set goals and make changes, you should start NOW! With that being said, there's something nice about closing a chapter, leaving what doesn't serve you behind and looking forward to a new beginning, a new start. 
I am writing this in hopes that maybe someone reading this who has gone through anything similar can see that there is a light at the end of the tunnel. Just keep your head up. Stay positive and hold on to the people that are really there for you.
You got this.
Happy New Year, my friends. Thank you for allowing me to be me. I love you all.
Signing off,
Lynn