The world is full of amazing and wonderful things to do!  Likewise, so is Jersey City!  But when it comes to dating, so many of us forget/forgo all the uniqueness around us and settle on the few standards: dinner, drinks, or the movies.  While those can be fun in the right circumstances, they don't usually encompass lots of emotions, fun or interactivity.  So here are some great, non-traditional ideas for dates here in JC!
Go Karts!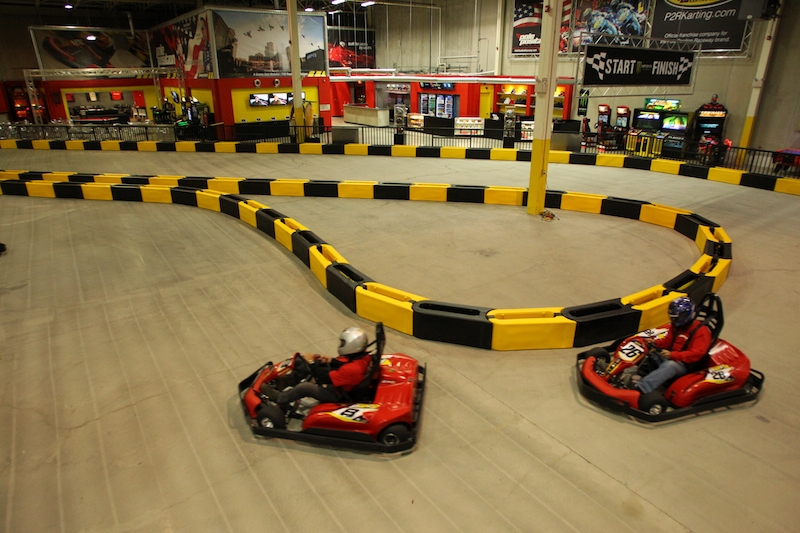 Right near Liberty State Park is one of Jersey City's hidden gems! Pole Position Raceway offers some top notch Go Kart racing right in your back yard! Not only is it a blast to do, but it fosters a bit competition, creates belly-laugh situations and gets the adrenaline pumping! You don't need to make reservations and can just show up and drive.  On Fridays and Saturdays, it is open until midnight, so there's plenty of time to get there. It's especially fun after perhaps imbibing a social adult beverage or two, albeit responsibly!  It's just a 10 minute Uber/Lyft trip from the Grove Street PATH Station.
https://www.polepositionraceway.com/jersey-city
Member $20, Non-Member $25
2. How random can you be?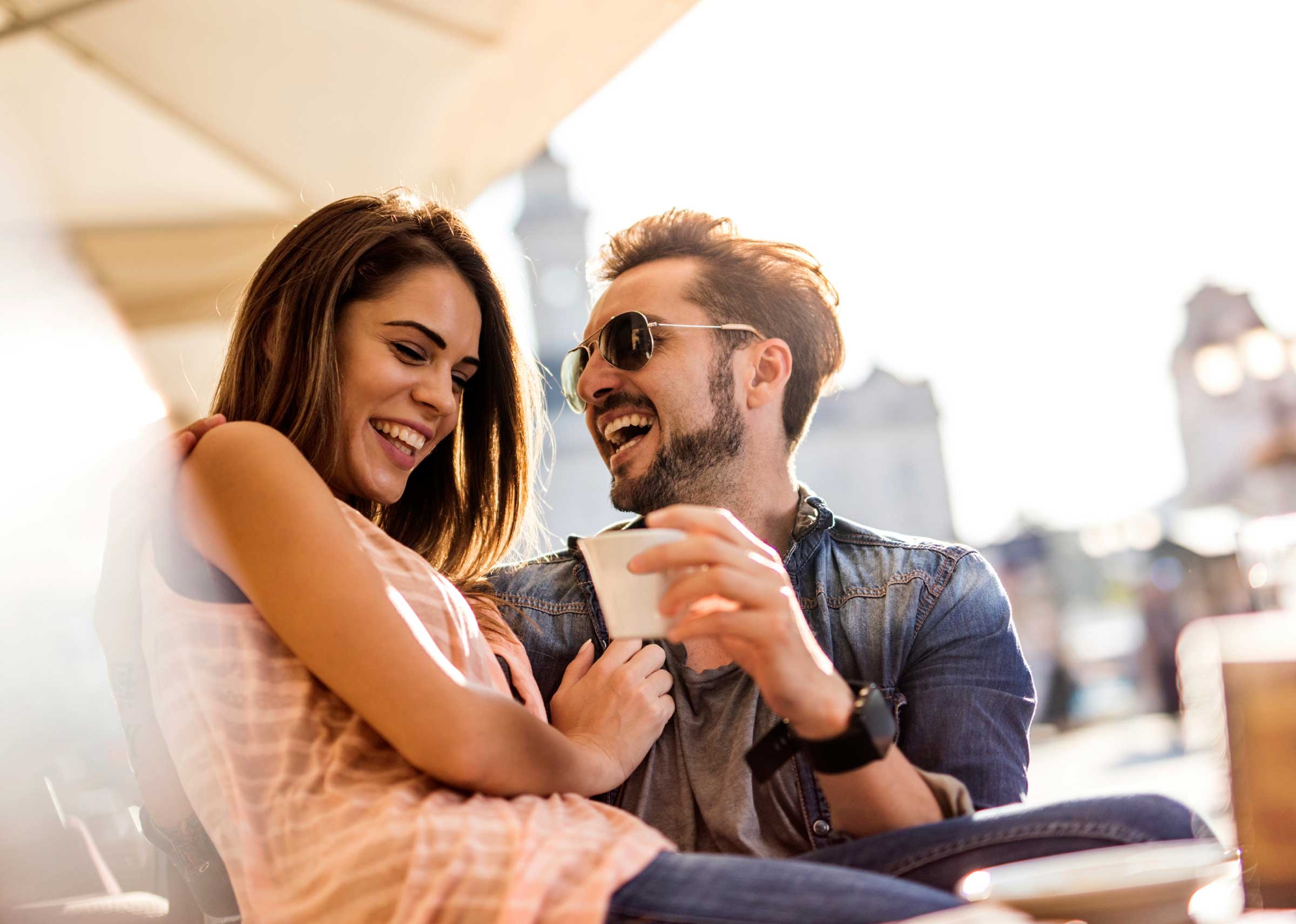 Go to the Pavonia/Newport Mall and each starts with $20.  Separate for a half hour and see who can buy the funniest/weirdest/most random things!  You could have themes like "edibles only" or "things that can fit in your pocket."  Then get together, either at the food court, a bar, or back home, and open the things you got.  This is fun because you get to demonstrate your creativity, be goofy, have some pleasant one-upmanship and get to laugh over each other's picks.  I have personally done this headed up to Vermont in a ski-trip car caravan and we had a blast comparing random rest-stop purchases.  I can still remember these ten years later and many of them are still left at the ski house as trophies!
3. Watch a local sports game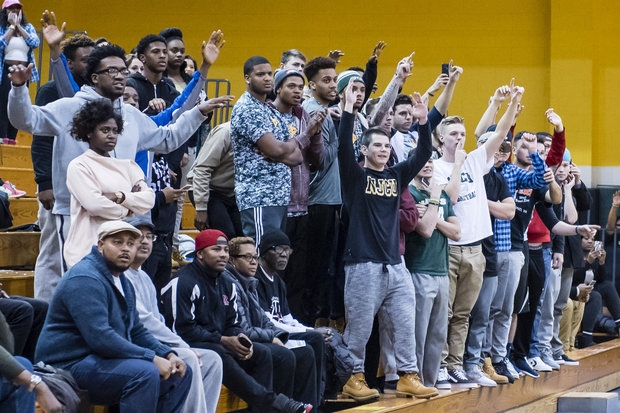 There are so many games/matches/meets here in Jersey City.  We have at least nineteen high schools and two colleges, so there is never a lack of events!  While it can be fun to go to our many professional sports games, it's MUCH cheaper and just as fun to check out our local teams.  Not only do you get to cheer for your local boys and girls, but believe me, they will TOTALLY appreciate having some fans cheering for them!  It gives you time to sit next to each other, tease each other (if you choose different teams to route for), and foster a little healthy competition.
http://www.njcugothicknights.com/
http://www.saintpeterspeacocks.com/landing/index
4. BYOB Painting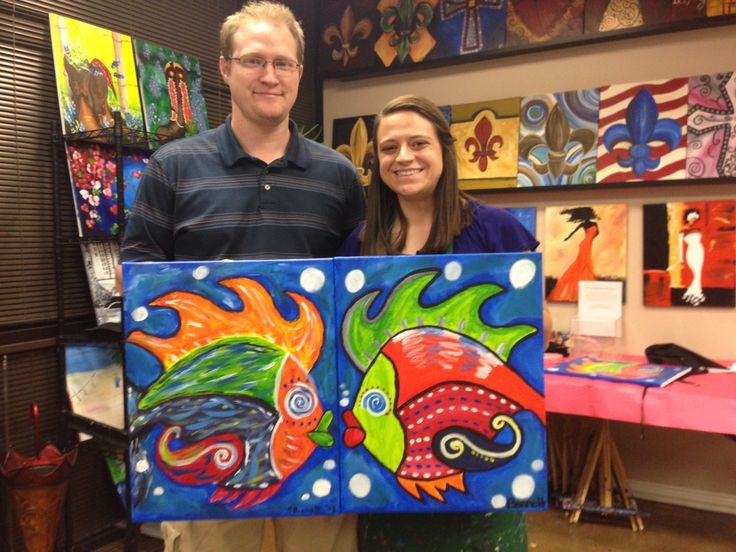 "You had me at BYOB!"  Let's be honest, a glass or two helps make the evening.  But why ONLY drink.  Why not drink and paint?!  Jersey City Paint & Sip is a great way to have a fun and unique date night!  Prices range from $30 – $45 depending on the event.  All you need to do is show up with your preferred BYOB and they supply the aprons, paint, brushes, canvas and of course the instruction.  They also sell soft drinks and snacks in case you get the munchies.  You don't need to have any innate artistic talent, just a desire to have fun do something different!  When both of you are doing something for the first time, it creates a bond and a fun memory that will last a lifetime.  Also, the act of physically creating something together creates pride, ownership, and humor.  (I for one, know that my attempt would be highly humorous!)
http://www.jerseycitypaintandsip.com/
5. Cooking Class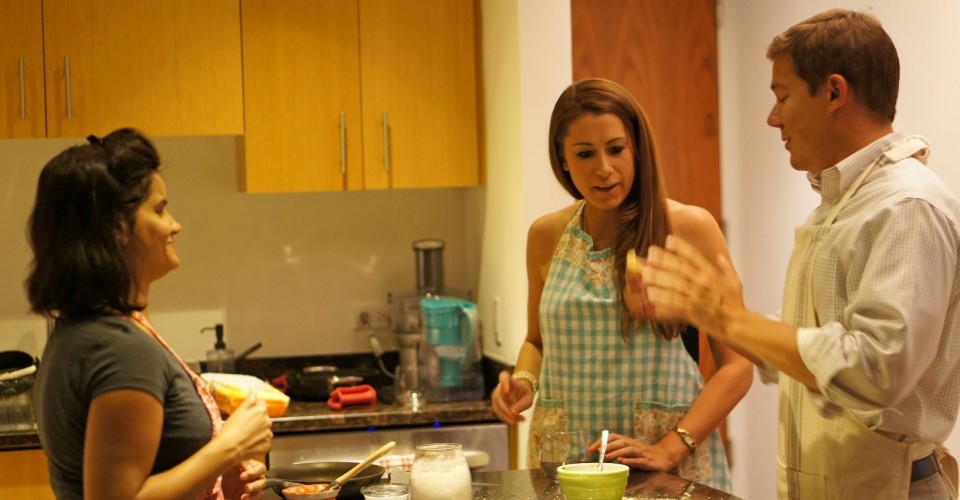 We all know that food is sexy!  With the advent of "food porn," Instagram and the Food Channel, we are getting inundated with tons of images of awesome eats!  And while it's fun to go out and order and have a great relaxing meal, it can be a lot of fun to learn to create something yourself.  Chef Shruti at Zesty Basil offers cooking classes in her Jersey City kitchen or you can even have her come to your home to teach you how to make some simply scrumptious meals!  You can choose from Quick & Healthy, Sweet & Savory Baking, Modern Indian and more.  It's great for a date because it adds that element of creation, fun & levity, great flavors, and interactivity.
www.zestybasil.com/private-classes