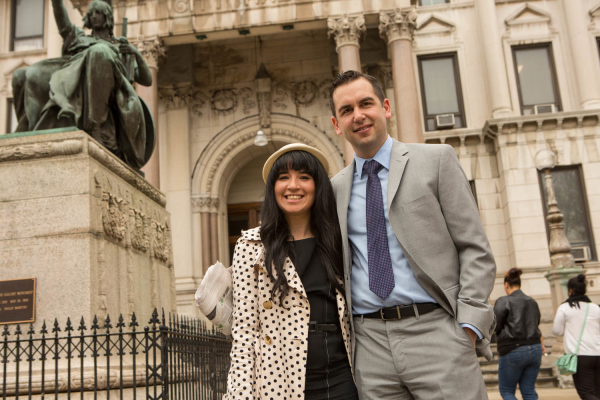 ChicpeaJC highlights the people, places, businesses and community events that make Jersey City an amazing place to live, work and play.
Since Q1 2014, ChicpeaJC has become a portal to all things Jersey City, covering everything from local fashion, to shopping, food, art, and so much more. Fresh content is published daily. The city-wide event calendar has been widely received by the community and is also updated daily.
---
Regularly, chicpeajc.com sees 40,000-55,000 views a month and also has over 16,000 social media followers who are all mostly local to the Jersey City / Hudson County Area.
Are you looking to promote your place of business to thousands of locals?
Have an event coming soon and need help promoting it?
Interested in having your event or party covered on ChicpeaJC?
Do you need help with your social media strategies?
---
Contact me for more information! lynn@chicpeajc.com – or fill out the form below!
---
Testimonials
"I have been living in Jersey City for the last nine years. Coming from Brooklyn the adjustment was difficult! For my first few years here I looked for things to do. Last year I came across a blog and an Instagram account for CHICPEAJC. At first, I was like: who is this girl all cute and fun?? The first time I saw her was with Mini-Chicpea at the Pacific Flea and I realized she was a regular girl looking to support her new home and have some fun. Since I started following, I have tried so many places and gone to events I would have never known about. My husband and I found our happy place at O'Leary's Pub and, for that alone, we will forever be grateful to you. Thank you for helping make JC my home."
-Jennifer Bate, Jersey City resident
---
"It's pretty difficult to make taxes sound interesting, but Chicpea and her staff did exactly that. Not only did she do a great interview, but she also gave us great advice for a social media strategy as well. No one is better at bringing your story to the Jersey City community then Chicpea and I highly recommend working with her. The post greatly helped my business. I got several new clients and social media followers who specifically said they learned about my business through Chicpea."
-Jon Donenfeld, JLD Tax
---
"I'm a huge ChicPea fan so we were excited and glad that we did the interview. The blog created a big buzz about our business. We had 7 appointments within 3hrs of it being live! It created a lot of followers on all our social media accounts. Lynn, you are super fun and thank you!"
-Marietta Reynolds, Downtown Medspa
---
"Happy Friday! Just wanted to let you know, so far we have received two enrollments as a result of your blog. One of them was from Hoboken! ;)"
-Jillian Hernandez, The Brunswick School
---
"Having followed Chicpea over the last year, when I opened my bar and wanted to get the word out to Jersey City she was the obvious choice. Her extensive social network targeted the exact demographic that I wanted to reach. At our initial meeting her acumen for social meeting was apparent and I decided that day that Lynn was the right candidate. We scheduled a cocktail tasting and she arrived on time (a small but important detail) with her photographer as we had discussed and the shoot and interview was painless. I could not have been happier with the final product, the article perfectly captured the spirit of our interview and the photography was fantastic. Although she had no obligation to do so Lynn has continued to make herself an invaluable resource. I highly recommend Lynn and look forward to working with her again."
-Noah, Union Republic
---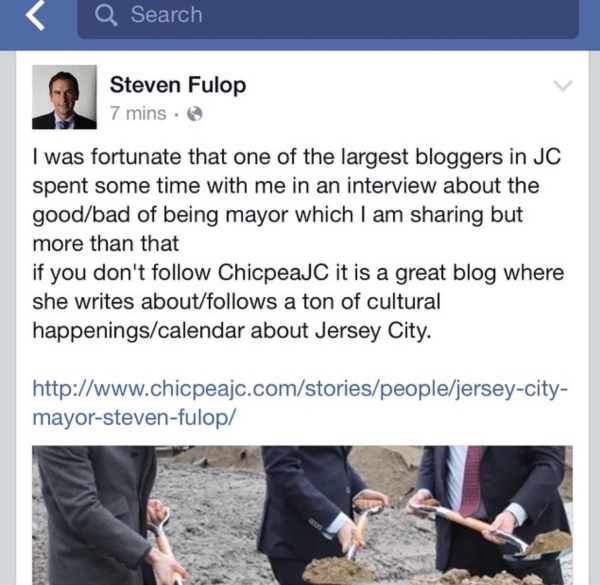 ---
"Chicpea really helped our business get new people from Jersey City to come check us out. We're getting customers from waterfront now that actually make the trip just for us. Thank you so much, Chicpea!"
---
"Having Lynn do a blog post about us definitely helped bring people in the door. We easily got at least fifteen new loyal clients from the post. She is a credible source that the people of Jersey City trust. Not to mention it was a blast doing a little photo shoot with her!"
-Andre, Virile Barbershop
---
"I had so much fun working with Lynn. She is so amazingly sweet and really gets style and fashion. She really cares about the people she works with and Jersey City as a whole. She is super dedicated to her blog, the businesses and individuals she supports, and the artistic culture of JC. I loved working with her and can not wait to work together again. I hope we have a long friendship and collaborative future!"
---
"We had Lynn (aka, Chicpea) come and interview us about our philosophy on coffee at our cafe location. She is not only a great interviewer with smart relevant and fun questions but she was a blast to hang out with too! As a result of the article we saw a large bump in interest in our cafe. No doubt about it, she has a following and they listen to what she has to say. How do I know that? Because they said we normally drink coffee light and sweet but if Chicpea can drink it black then we are willing to give it shot, too! Big thank you to Lynn and mucho mod love respect!"
-Travis, ModCup
---
"We had a blast having Lynn (aka Chicpea) interview us. It helped us increase brand awareness for our business and gave people a different perspective on what we do. We truly enjoyed working together with Lynn, she made the process fun and, more importantly, super easy! She was an absolute pleasure to work with, extremely respectful and made us feel totally at ease the entire time. ChicpeaJC is a wonderful amenity for Jersey City and allows residents, and non-residents alike, an opportunity to get a peek into the inner workings and happenings of JC and the people who make it such a terrific city. We are honored to be a part of it."
-Lorna McManus, GreenPen Investments, Inc.
---
Press
"Jersey City Blogger Shows The Lighter Side Of Fulop In Q&A"
"Holiday Shopping Guide: Top 14 Gifts For The Women On Your List"
---