Sen$ei is a shadowboxing introspective triple threat artist who knows how to rap, produce, and engineer. Born and raised in Jersey City, a motivated road trip to a hip-hop festival in Texas inspired the New Jersey native to pursue a career in music. I got an opportunity to sit down with Sen$ei and talk about his early beginnings, split personalities, and his journey.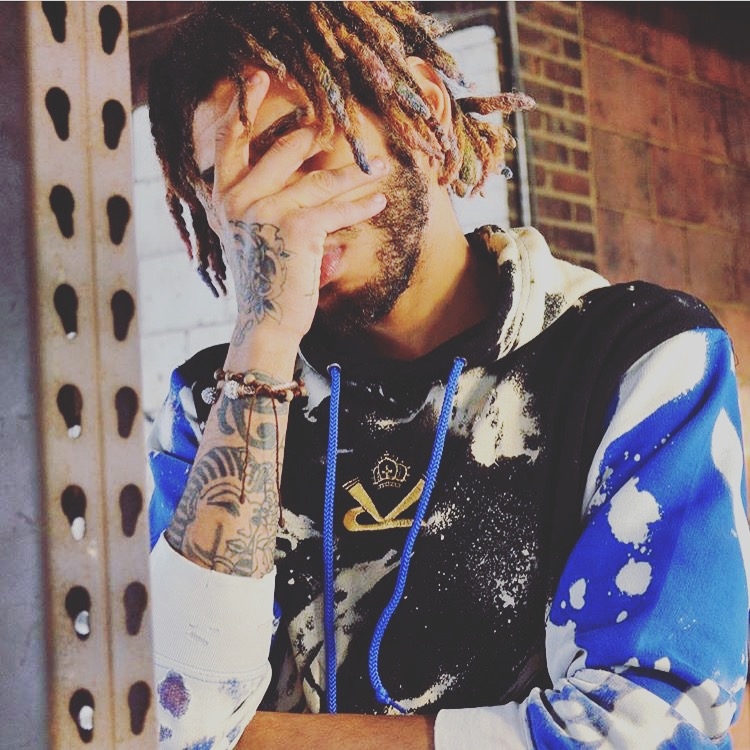 I've heard people call you by a couple different names. What's your artist name?
My artist name is Sen$ei, but people call me "Punch."
Is that an alter ego or…?
Nah, nah that's a nickname I was given when I was growing up, so people who are close to me call me "Punch."
Where does the name Sen$ei come from?
When I was younger, I used to box. After boxing, I picked up MMA and I got to a point where I became really good at it and started calling myself Sensei.
Do you try to incorporate sensei lifestyle into your character?
I mean, I don't meditate and shit like that. I really just get high as fuck and write, so I guess that's kind of like meditating to me, and I kick ass when I'm rapping.
I guess with that name, you have no choice, right?
Haha yeah, yeah.
What's your most vivid memory of music, and when did you decide that you wanted to travel that path?
Shit, I remember when I was about sixteen, I overheard my older brother playing the "7 minute freestyle" by Big L and Jay-Z.
Classic.
Yeah, so after I heard that, I knew that music was what I wanted to do cause they were talking craaaazy *as he tilts his head and rolls his eyes*.
Is that the first time you were exposed to hip-hop?
Well, first, I started DJing because I was very much into the Jersey City mixtape movement.
Oh shit, that's wassup! Jersey City mixtapes made huge impact where I grew up in Hudson County.
Yeah man, I had the turntables and all of that. I was really into the movement and ironically, my name at the time was "DJ Punch."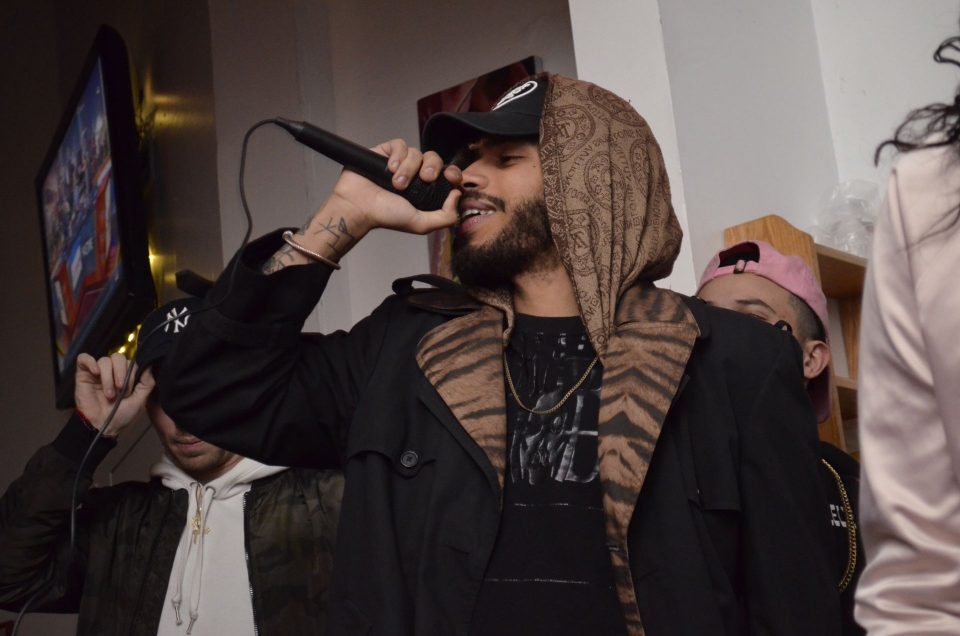 (with a prefigured smile) Right, right! Why not keep the name Punch as your rap name instead of Sen$ei? Or do you like the idea of being having a split personality between the person and the artist?
Punch is more like a street name. It was a nickname given to me out here from my friends. I wanted to separate my artist name from my street name.
Is some of Punch inside Sen$ei, or is Sen$ei a completely different person from Punch?
Sen$ei is the hype dude that'll be jumping around, performing, and going crazy. Punch is more quiet and mellow, a real laid back dude. When I'm hittin' ad libs and recording, that's a completely different me. I feel different at the point too.
When did you write your first song?
I actually started making beats around the Jersey City mixtape era, so I was about 14, 15 when I kinda hopped off the mixtape wave and began trying to make beats. I remember I was making beats on fruity loops and I couldn't really find people who rapped. My friends would rap with me, but we'd lose communication a lot, so I just started rapping on my own beats.
When did you decide you wanted to showcase yourself as a rap artist?
Well, it had actually started in March of 2016 when I took a trip to SXSW. I had a few songs I made and I took them down there to perform. We rented a car and drove 26 hours from Jersey all the way to Texas where the festival was taking place and we caught a crazy vibe out there. So after that was when I knew it was time for me.
What was the reaction?
Yo, at first, we were so gassed up cause we see all these mansions that we showed up to the wrong one. We drove further down the road and we realized where we were and hopped out the van and started unpacking our bags and shit. My manager Scott from Special Executives came outside to get us. When we went inside and performed, the love we got was crazy.
How so?
It was just different, man. The vibe, the love out there as opposed to over here (Jersey City) was crazy, and I really wanted to continue experiencing that type of emotion. We had people in the middle of Texas yelling "Jersey," that was it for me.
What was your thought process once you get back home?
Once I got back home, I went straight to the studio with my partners (Kazi and Fred Doe) and we made a track called "DoWhatIWant" that's out on Soundcloud right now, and I've been recording ever since.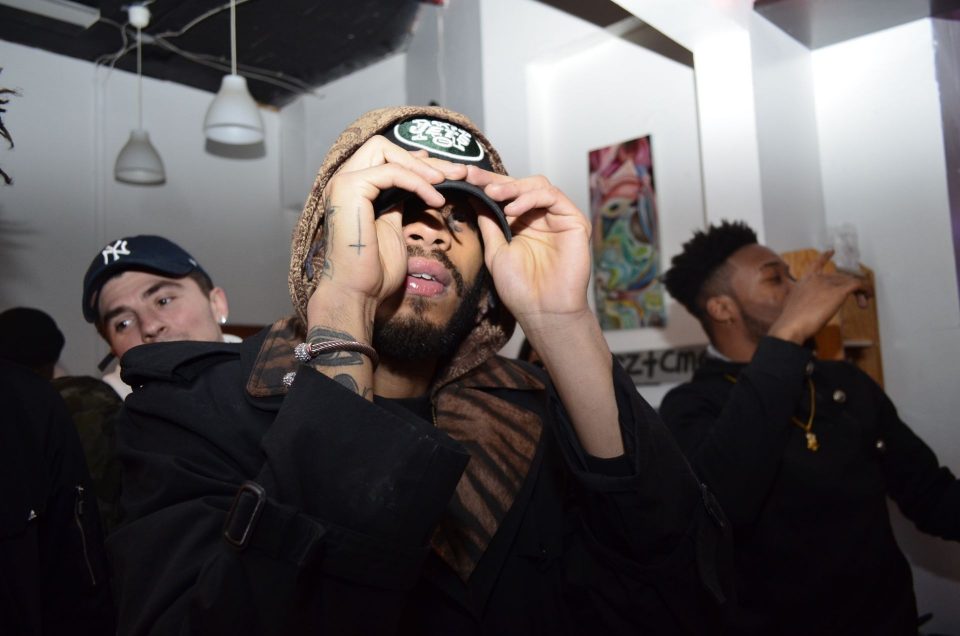 Since you touched on home, what are your thoughts on how Jersey City has changed?
I feel like Jersey City has evolved for the better. I like how the mayor is dedicated to the community and coloring the city with art. I heard he might become the next governor (with a smirk). We didn't have a Wonder Bagel in the Heights until he got here. But, we still have some work to do as far as the music scene is concerned. Jersey City has never really had a music scene, so I am happy to see the way it is growing. Still, there aren't enough venues to perform. I feel like owners are scared to encourage local hip-hop artists, especially styles that are a little more aggressive like mine.
Do you you feel like the aggressive hip-hop style is misinterpreted by people outside of the culture?
I think it is, absolutely. The music is more about high energy, so they have to realize just because the music is intense it doesn't mean the night is going to end up in a shoot out. That being said, I don't want that to overshadow the producers and rappers in Jersey City. The talent is undeniable.
Can we expect new music from you any time soon?
Yeah, for sure. I got an EP titled Welcome that's almost done and will be coming out real soon, so definitely stay tuned for that. In the meantime, go check out my Soundcloud for the heat.
Where do you like to hang?
I'm not hard to bump into, I hang around in the heights a lot, whether I'm mackin' on Central, eating at Sabroso's, or the Special Executive HQ . That's the studio. Once I'm locked in there, I don't come out for days *shrugs shoulders* and it has a shower.
*Laughs are exchanged*
 Before we cap this off, would you like to send any shout outs, and where can people find you and your music?
Everyone can find my music on Soundcloud. I want to give a shout out to my camp, Scott "Doctor Pot." Shout out to Develop, my boy Kazi, King TJay, Top Shelf Kicks, and everybody else I'm working with.
You can follow Sen$ei on Instagram and Soundcloud.
---
Follow Contributor Steven "Suaso" Peña on Instagram and Twitter.